Donation

One of the resouces of W.A V.E.S Inc is Spotlight on Prayer. We believe in the power of prayer. We stand int he gap for those who need prayer and those who need support in their spiritual lives. It is our desire to keep prayer in the forefront of our daily lives. We welcome your support.

Monthly Supporter: $10.00
Get access to our Spotlight On Gospel Resource Guide on Prayer & invites to our selected prayer & empowerment calls.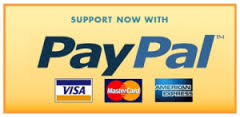 One time online supporter of any amount
$25.00 7 Day online eCourse (selected course)
$65.00 7 Day online eCourse (slected course) Affirmation CD recording to enhance your personal & professional life
$100.00 VIP 21 Day 21 DayLifestyle Challenge eCourse. (with all the above)
Access to our Selected Prayer and Empowerment Calls. Plus our special VIP online invite to our selected 21 DayLifestyle Challenge eCourse. *Gifting of our founder selected free book sent in the mail.
About W.A.V.E.S Inc.
Mission:
Providing resources for women that will create an environment that is spiritually, socially and economically rewarding.
Spotlight On Prayer supports women and men who need a place where they can come and have someone stand in the gap for them. We pray virtually and do this via phone Monday-Fridays 6:00 am EST. We also hold workshops that will enhance the lives of those who need more in their personal and professional lives.
W.A.V.E.S inc. Is registered with the state of New Jersey as a non-profit organization. We are in the process of getting our 501 ( C ) (3 ) standing. Please feel free to support our mission. You will be notified when we have our full non-profit status. Thank you for your support.
Regards,
Sharon Addison
W.A.V.E.S Inc.
Testimonials
"I am thankful for my spotlight family. Thank you for your love and support in praying for my dad and family in our time of need."
Lavern,
Georgia, USA
"I am forever grateful for you Sis. Sharon and the Spotlight family for being in my life. I am preparing to position my self to reach another level in God."
Michelle- Texas, USA
"I am so grateful to God for the vision of Spotlight On Gospel. Continue to stand in the gap for all of us."
Hether,
London, UK
"I have been so blessed by the prayers from this prayer line. I have seen my ministry grow just by being here."
Bro. Bailey
New Jersey