eCOURSES

Are you ready to have a blueprint to where you can stay in constant gratitude? Want to feel as if you are always in the loop of things? How about being in a space of love, honor and gratitude? Are you ready for increase in your capacity when it comes to having the life that God promised you?
My hope for you is that you get ready to make room in your life 24 hrs a day full of gratitude. This is the official invite to the 7 Day Challenge. You will want to invite a friend to take the journey with you.
When: Right away when you sign up
How does it work? 7 Day online eCourse online
Special blueprint for you
**Bonus video will be added
** Open invite to our daily Spotlight On Gospel Prayer Call
***Access to our Spotlight on Gospel Prayer Facebook Group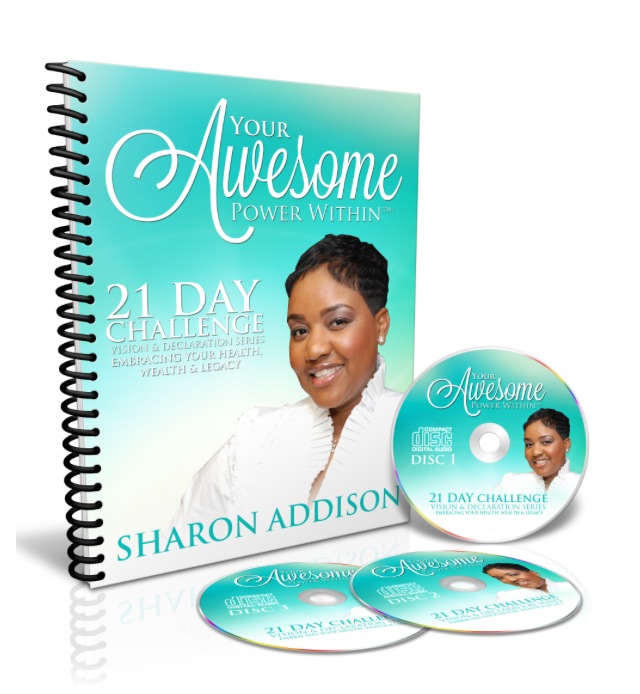 Thank You and Welcome To Embracing Your Awesome Power Within!
Are you at a place where you want more? More time, better health, more flexibility when it comes to your finances? How about spending more time nurturing your relationships? Do you have dreams of living a healthier lifestyle? Need ideas on how to increase your financial status? Want to do more for your personal development and your community?
Get ready to take the challenge with me. The 21 Day challenge will help you to focus on your personal and professional life.
Now is the time to make the declarations that will help you take your personal goals to the next level. Get the clarity that will propel you to achieving your goals.
Recordings of 21 Day Series